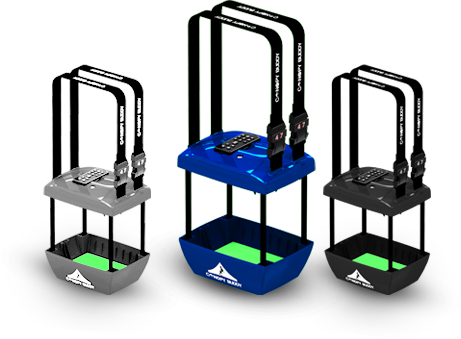 The Vault is perfect for beach outing, camping, tailgate party, and keeping the good times rolling after the sun sets. A passcode-protected, remote-controlled, rechargeable canopy light with a motorized vault that automatically lowers and raises to keep your valuables like cell phones, wallets etc. protected. Securely attaches to your canopy frame. Easy to carry and use. It has a top-down light source that is easier on your eyes and lets you enjoy dinner, play board games, or read books while enjoying the outdoors. It also lights up your campsite remotely from inside your tent or trailer allowing you to feel safe and protected.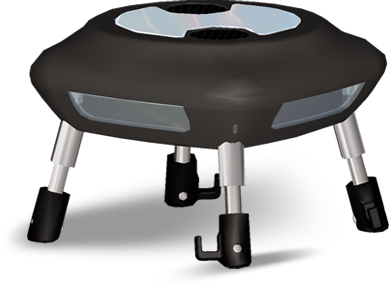 This is not your dad's lantern. The Quad-v is an innovative product that has built-in speakers with light and can be used for tabletop light, canopy light, handheld lantern, or a spotlight. Perfect to use on any occasion. This remote controlled, long-lasting, rechargeable unit can light up your surroundings while allowing you to enjoy your favorite music, whether on the beach, camping, or just hanging out. It is an ideal 5-in-1 product for all campers, hikers, beachgoers, and music lovers. Also great for listening to music at home, and excellent emergency light in case of a power outage.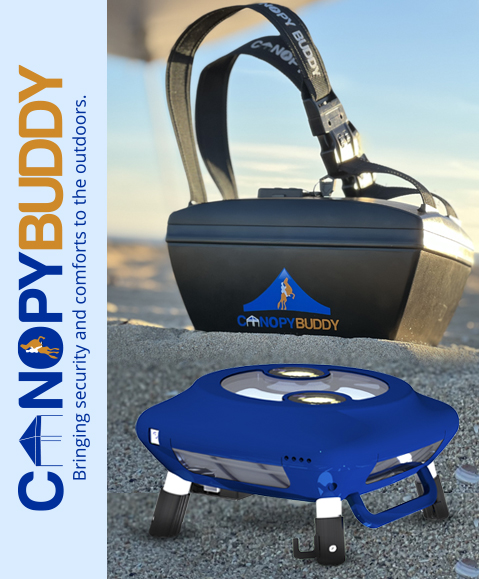 Bringing security and comforts to the outdoors.
At Canopy Buddy, we have a set of innovative products that are designed to make your outdoor and camping experience more fun and safer. Keep your valuables safe from opportunistic thieves that wander beaches, lakes, rivers, parks, etc. looking for unattended bags and items. We believe a properly lit campsite is safer and creates a pleasant environment for building memories with loved ones. 
Canopy Buddy currently offers The Vault and The Quad-v to enhance your outdoor experience. The Vault is designed to keep your valuables like cell phones, wallets, and keys protected, while the top-down canopy light illuminates your campsite after dark. The Quad-v is multi-purposed and serves 5 functions! Some features of our products include:
Our Product Is Very Useful For
It is one of the most unique portable lockboxes I have ever bought. Extremely easy to attach, recharge, and carry to any remote location. Safety vault is the best part of the product – it kept our valuables protected while we celebrated and rejoiced together.
I love visiting the beach frequently with friends and family, and Canopy Buddy's portable safe (Canopy Safe Box with Light) is the best product I ever found. It keeps our valuables protected and offers complete peace of mind while we enjoy ourselves on the beach. I would 100% recommend this product if you are a beachgoer or camper.
I ordered to take with us on a camping trip. The light output was a pleasant surprise given the size of the lantern. It lit up our camping area perfectly. We were able to cook, play cards and read easily. I LOVE this product.