The World's First
Remote Controlled Canopy Light With Lockbox!
Bring secure storage, light and peace of mind to your next beach outing, camping trip, or tailgate party.
Porch pirates are at the beach too. Deter opportunistic thieves looking for bags or items wrapped in towels, shirts or hidden in shoes and ice chests.
Steel cable enforced straps locks up your valuables. Bring them back down with the touch of a button! Rechargeable batteries – 40 Hrs of Light!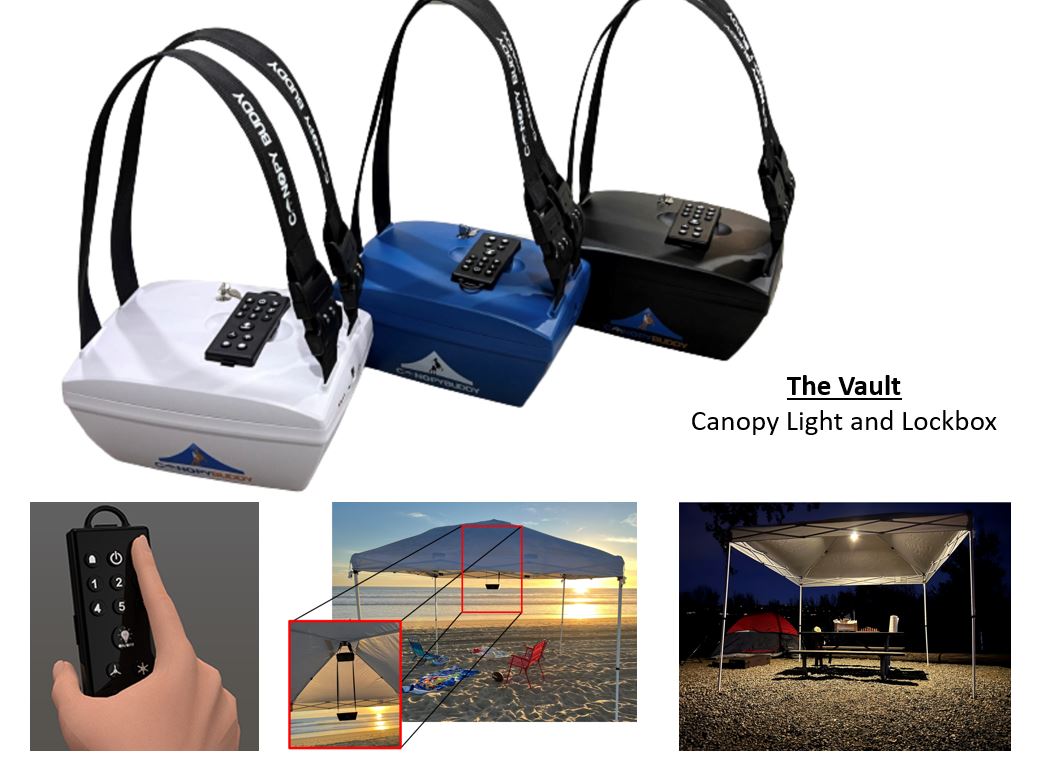 Steel Cable Enforced Locking Straps
Locked Out Of Reach & Out Of Sight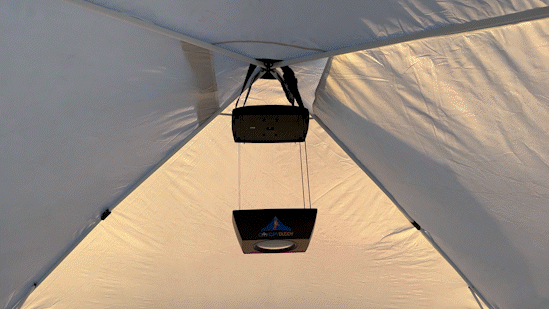 Deter fast acting thieves
Get peace of mind without having to keep a constant eye out
Able to keep eye out from a distance to easily spot anyone tampering with your canopy/site
Remote Control access to your Vault and Lights
Light Up Your Campsite From Inside Your Tent Or Trailer

Also, great for lighting the path for late night potty breaks.  High, Medium, and Low light settings.
Ward off unwanted pests at night.
Remote control works up to 34 ft.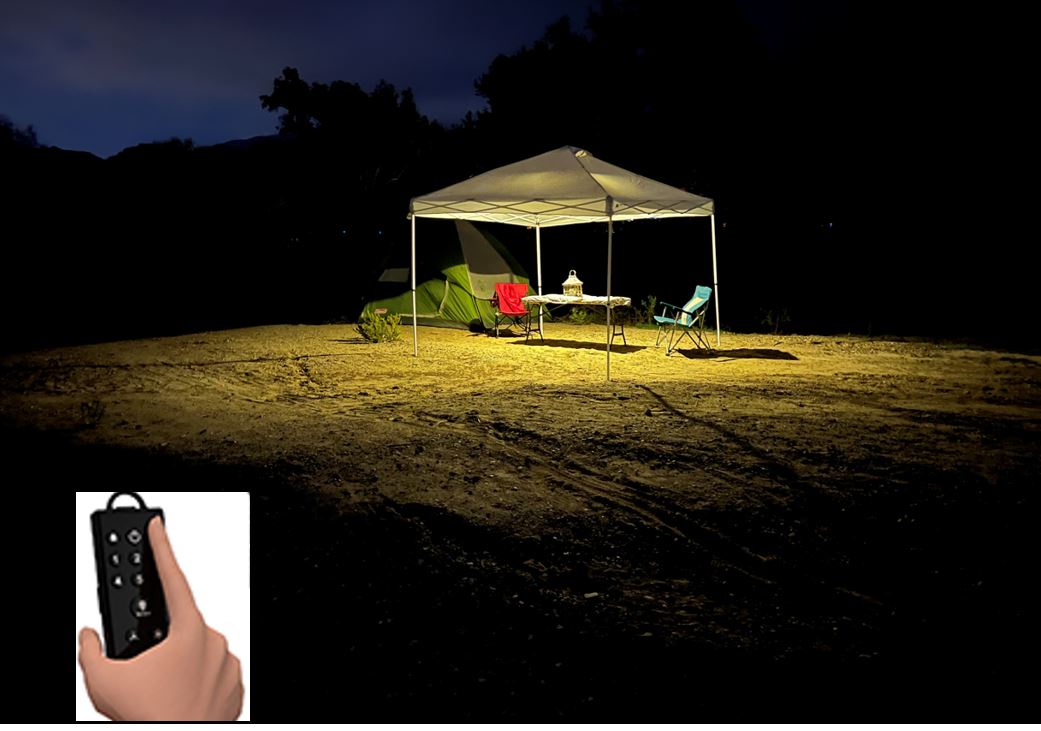 Well Lit Campsite = Safer Campsite!
Create a safe, comfortable, and inviting area to gather around.  Multiple light settings to eat, play board games, do homework, or just hang and build memories.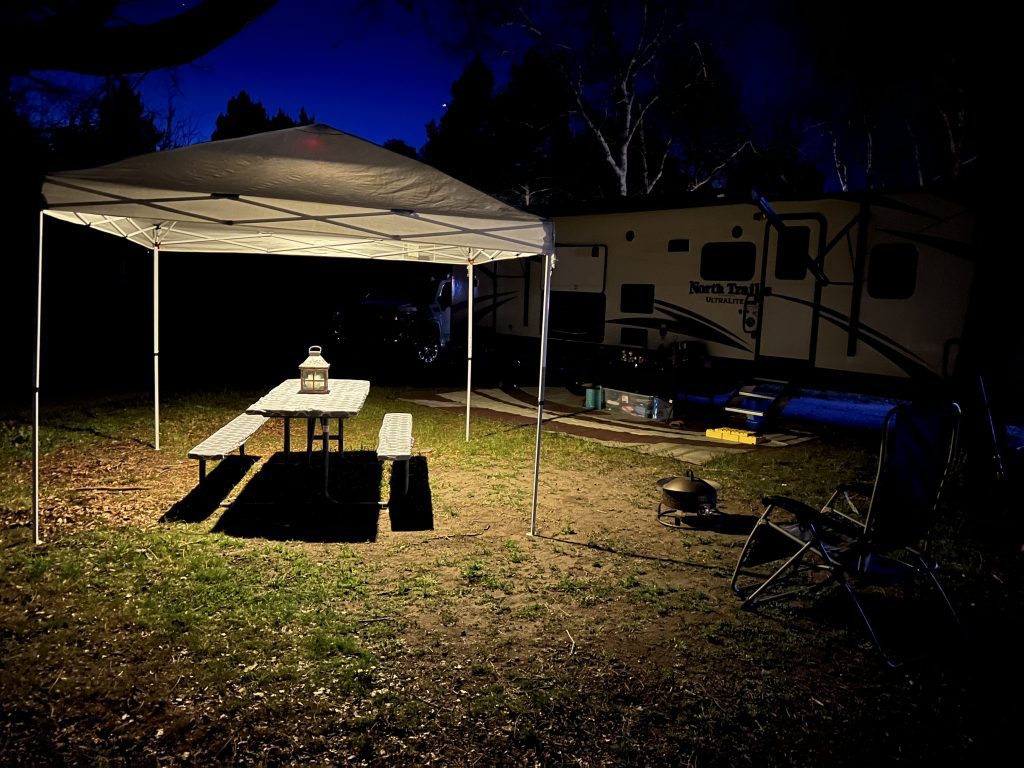 Canopy Light Shines Downward In A Natural Way
Traditional lanterns get hung up to side and there goes half your light!
Never Buy Batteries Again! Rechargeable Lithium-Ion Batteries Get Up To 40 Hrs Of Light!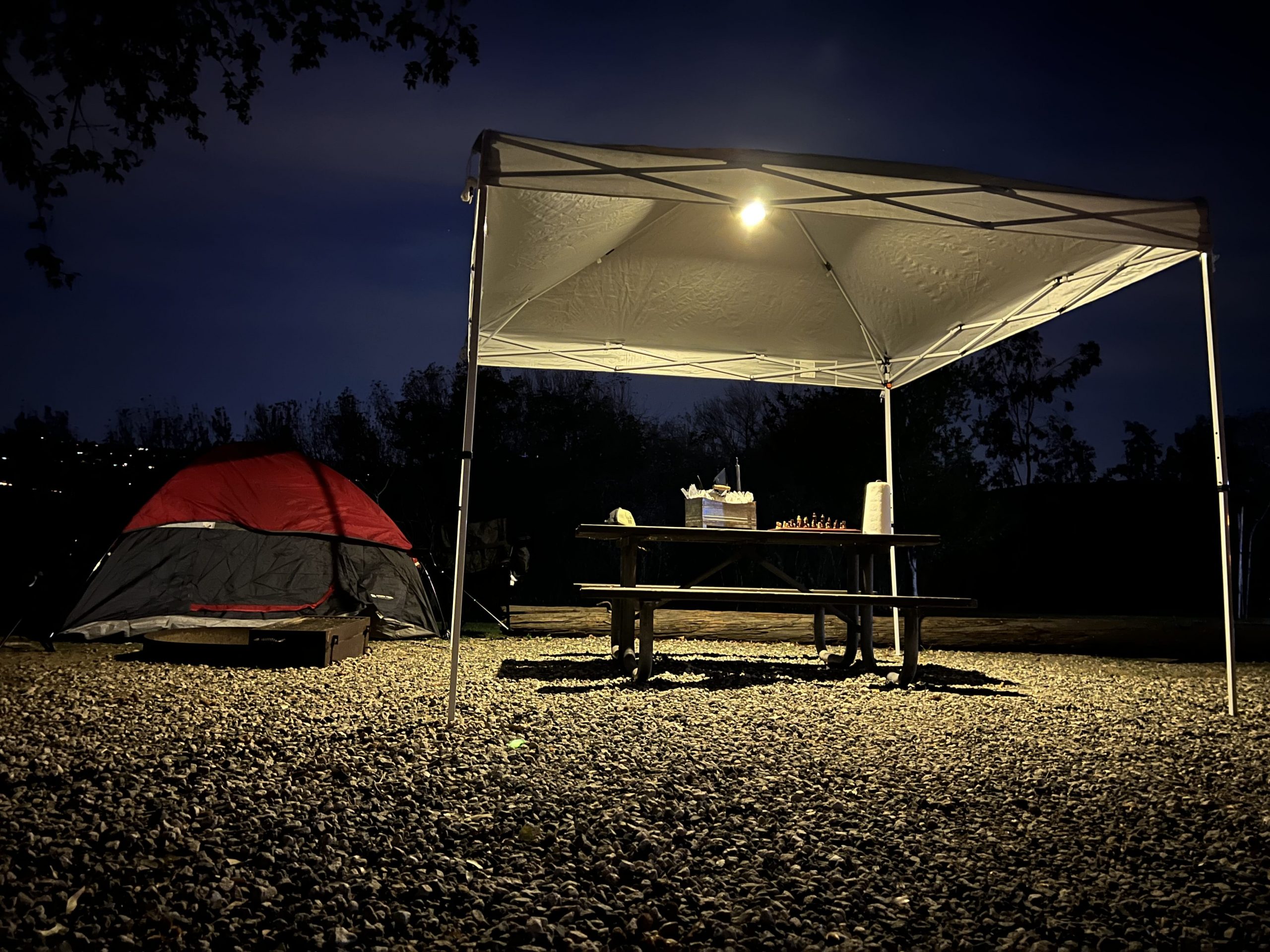 Innovative 2-in-1 Design: Useful On Multiple Occasions
Anti-theft & theft deterrent features provide peace of mind. Top-Down light provides less strain on your eyes and lights up your campsite.  Ideal for canopy frames with vaulted peak, but can attach to crossbar frames also.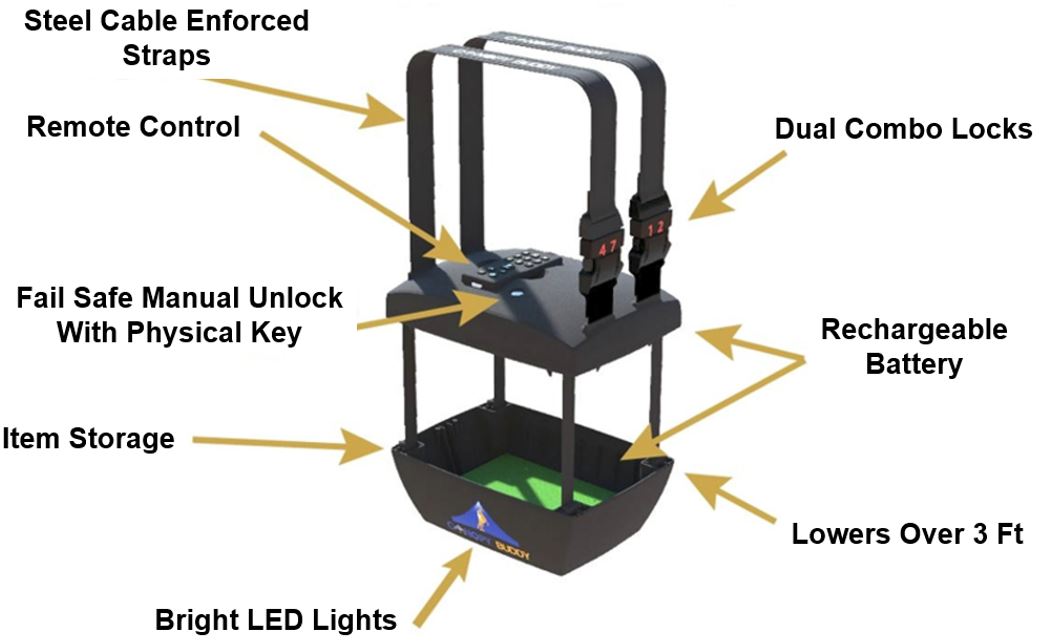 Help us reach those in need with our Buddies Across the Globe (B.A.G.) mission.
Canopy Buddy is committed to partnering with non-profit organizations to help clean up our planet, bring clean water, food, and school supplies to those in need across the globe. We believe these are crucial factors in helping people improve the quality of their lives.
You can help us reach our goal of reaching those in need. Starting with our 4,501st unit sold, Canopy Buddy will donate up to 1% of our total revenue through our Buddies Across the Globe (B.A.G.) mission.